Back to Insights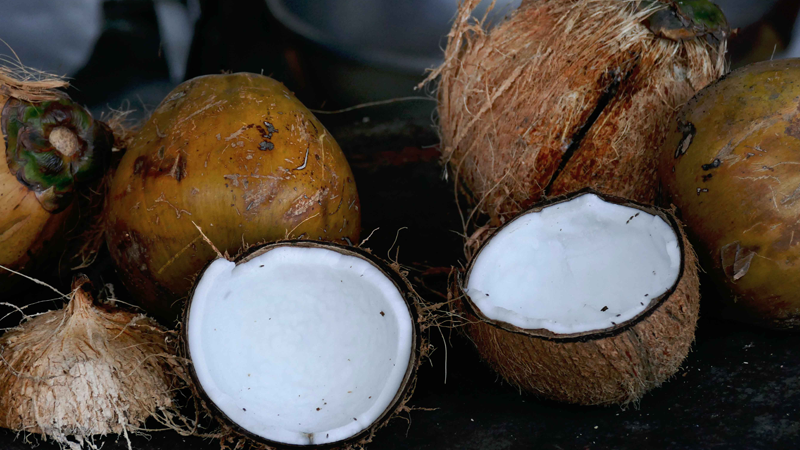 Consulting, coconut shells and waiting in line: Marc Lesner on his Investigo journey from London to New York
​​When Marc Lesner was recently promoted to Manager of Investigo's Strategy Consulting team in New York, it capped off an incredibly eventful first five years with the company. Joining us as a Consultant in January 2015, Marc quickly cemented himself in the upper reaches of our top performer charts and started growing his own team. When he moved to New York in November 2018, that team went transatlantic. Marc tells us a little about his journey.
Before you joined us, you worked in a consulting role. What made you decide to become a recruiter?
I wanted more reward for the effort I was putting in and to do something more in line with my personality. I was focusing specifically on technology and integration consultancy, stuck behind a computer screen doing PowerPoint and Excel, which was not really my cup of tea – even though I was there for four-and-a-half years! I'm a people person so being able to interact with different people in different ways daily is much more suited to my personality.
Why New York?
As a business, we made the decision that after Pharma and MedComms, the next area we'd launch would be Strategy, given the strength of the North American Strategy market coupled with our expertise in this space. A couple of circumstances came together: I put my hand up as I wanted to experience something new and gain international experience, and I was also performing well – so the business had confidence in giving me the opportunity to go and grow our proposition in a brand new market.
How does the New York recruitment market differ from London?
US recruitment businesses typically do 180 instead of 360-degree recruiting. It's a different model they've used until fairly recently. You find a lot of individuals have one skill set, sourcing, or a second, business development, but typically not both. That's why UK businesses have done so well out here, as they typically have a 360 model that resonates with clients. They're able to have both client and candidate interactions.
My market, the Strategy market, operates in a similar way to the UK. You have the same types of clients with similar hiring needs. One difference is that some of the larger firms have stronger internal talent acquisition, so it can be more difficult to penetrate, but that makes the challenge to do so all the more exciting.
There's a two-week notice period, so you see a little more flexibility for candidates to jump to a new company. The compensation for most roles is also significantly higher here.
How has Covid-19 impacted your business?
Whilst now may seem like a strange time to look for a new role as the number of jobs on the market has been significantly reduced, those still actively hiring are attractive as they tend to be the most financially resilient. Therefore some of our clients are continuing with interview processes, particularly as they look to take advantage of an increase of quality candidates in the market due to widespread furloughs and layoffs. Most of our clients are also continuing to hire revenue generating individuals. Further, the Restructuring and Turnaround consulting market remains highly active and given our recent move into this space, presents a big opportunity for us to continue our growth in 2020.
How have the team started the year?
The team produced over $250,000 in revenue in the first six weeks of the year. Everybody contributed. Plus, we were the most profitable team per head last year. A number of roles have been put on pause with the current COVID-19 situation, but as a team, we still generated a significant amount of revenue for March.
The Strategy team are a tight unit, a big family. Our general catch-ups are always fun and we mix laughter with working hard. We're probably the loudest team in the office despite our size.
How do your team celebrate a deal?
Pre (Preshonda Bivins, Senior Consultant) has a coconut shell she named Conchita. When someone closes a deal, she bashes Conchita with a wand in a certain rhythm and the whole office celebrates! If someone is close to a deal – for example, a candidate has been offered a role – she rubs it a little to bring some extra luck!
What are your plans for the team in the year ahead?
Continue building on the Strategy Consulting side, hiring someone to focus on Strategy Consulting recruitment for all levels up to Senior Manager and someone to focus on Pricing Strategy recruitment. We've also recently launched a Corporate Finance offering focused on restructuring, transformation, that kind of thing. We currently have four on the Strategy team: two on Consulting, including me, and two on Corporate Strategy. By the end of the year, I'm hoping to build the team to six.
Do you get to cycle much in New York?
I've been hesitant so far due to the New York traffic (or maybe I'm just making excuses!) but I'm thinking about buying a bike due to the situation right now. It's easy enough to get a city bike and ride around.
What do you miss the most about the UK?
The grocery stores are shocking here. I miss a Marks & Spencer, Waitrose or a nice grocery store! Whole Foods is good but they're few and far between. The nearest one is about a 25-minute walk, and you end up waiting for 40 minutes at the checkout. Things are far less efficient than they are in London!
If you want to find out more about our Strategy Consulting team or about what it's like working at Investigo, get in touch now at Marc.Lesner@investigo-us.com
​