Back to Insights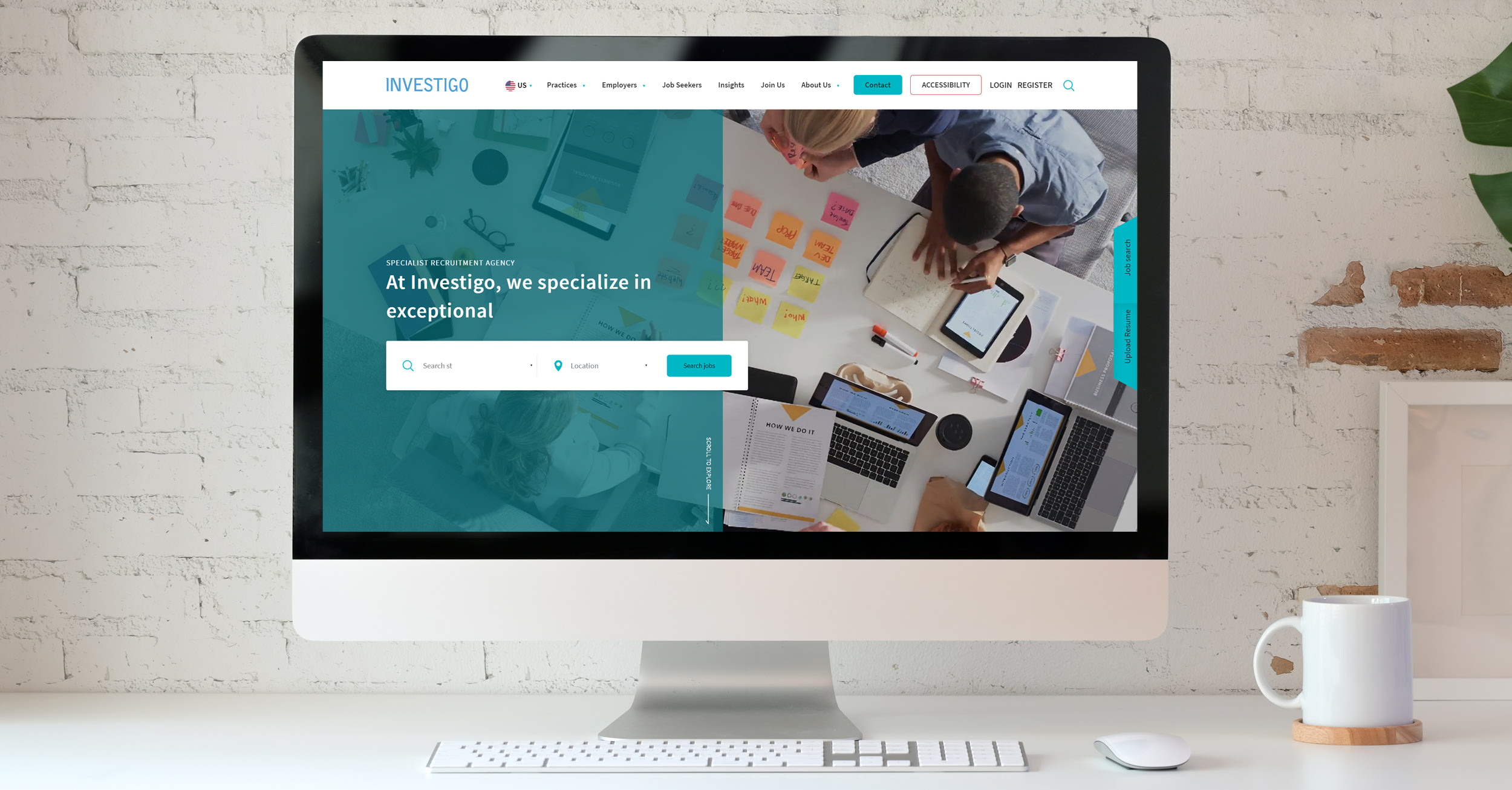 Investigo launches US website
​Investigo Recruiting has launched a new website for its US business. Going online in April 2021, Investigo-us.com will represent the brand's first dedicated US online presence, serving job seekers and hiring managers across North America.
Investigo's US business opened in Manhattan's financial district in November 2017, hiring in the medical communications, life sciences, and strategy markets. As part of its expansion plans, the recruiter later launched its creative and technology practices, and has become a leading specialist recruitment agency supporting the entire US.
The launch of the US website reflects the expansion of Investigo's US offering, and further growth is planned. Mike Rutkowski, US Managing Director, said: "It's hard to believe that what began as a two-person operation in a tiny office in Manhattan is now a team of over 30, covering five specialisms and counting. Up until now, we had used the company's UK website to serve a US audience. But to strengthen the brand's already established presence in a growing market, it became more important to recognize Investigo US in its own right and we needed a presence of our own. Having our own US-centric website gives our clients and candidates a dedicated repository for the best professionals and opportunities in each of our specialisms across the US. It will also allow us to offer US-specific market insights, a crucial forum for our team of experts to share their knowledge and expertise with our network."
Investigo US's offering will continue to be based on the principle of long term relationship building which has characterized its success so far. Rutkowski said: "Although we're getting bigger, we've always retained that intimacy of relationship with our clients and candidates. As well as being excellent recruiters, our team have a close alignment with their area of expertise and are here to work as recruitment partners, not just people who find you your next job or your next hire. We get to know everyone we work with and by providing jobs, market observations, dedicated content and detailed analytics on our US audience, our new website will help us get to know them even better."
Senior Director Paul Mullins, who sits on the Investigo board with overall responsibility for the US business, added: "We've come so far since we set up our US business just under three years ago. The investment in the website is the first time we've ever deviated from our central website focusing on the UK business. This further underlines our commitment to building our US operation with relevant and targeted digital content to our local partners."
Investigo's New York office is the recruiter's fifth location, after London, Milton Keynes, St Albans and Guildford.
About Investigo
Investigo Group is a collection of specialized brands offering talent solutions across the private and public sector. This covers professional recruitment, executive search, consulting, advisory and talent management. We combine our individual expertise to find remarkable solutions, to deliver game-changing service and to build incredible careers and cultures.
For more information, please contact:
Lisa Holberton, Head of Marketing, Investigo